"Declare his glory among the nations, his marvelous deeds among all peoples."

Psalm 96:3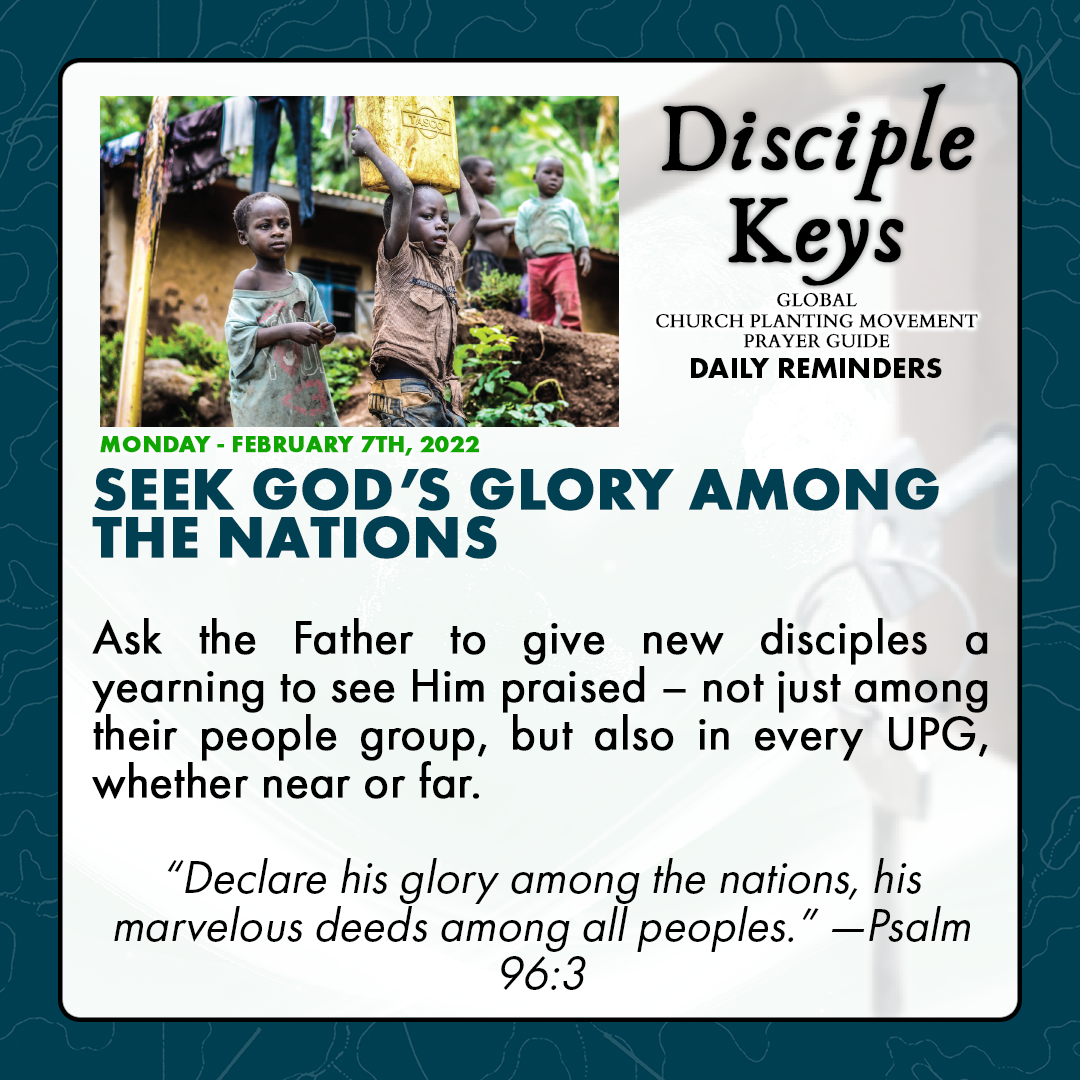 This week's movement principle is: Seek God's Glory Among the Nations. In church planting movements, every new believer grows in seeking God's glory in all that they do. We were created to show forth and reflect the glory of God. Sharing the gospel increases the knowledge of the glory of God around the earth. Jesus commanded us to seek first His kingdom and His righteousness, which is right standing with God, and all things will be added to us.
The word for peace in the Bible is shalom, Shalom means: everything properly relating to God and in its fullness as it was designed to be. So, as followers of Christ, we are seeking God's peace, His Shalom, to come on all the earth. So in our own lives, and in the lives of those we meet, we are seeking to see God's perfect plan unfold.
This week meditate on the word Shalom and its meanings: peace, everything in place, properly related, nothing missing, fully integrated and functioning as designed. Ask God this week to teach your heart how to seek his perfect design among the nations in your prayers and in everything that you do.
Listen to the companion Podcast here.