"I am the vine; you are the branches. If you remain in me and I in you, you will bear much fruit; apart from me you can do nothing."

John 15:5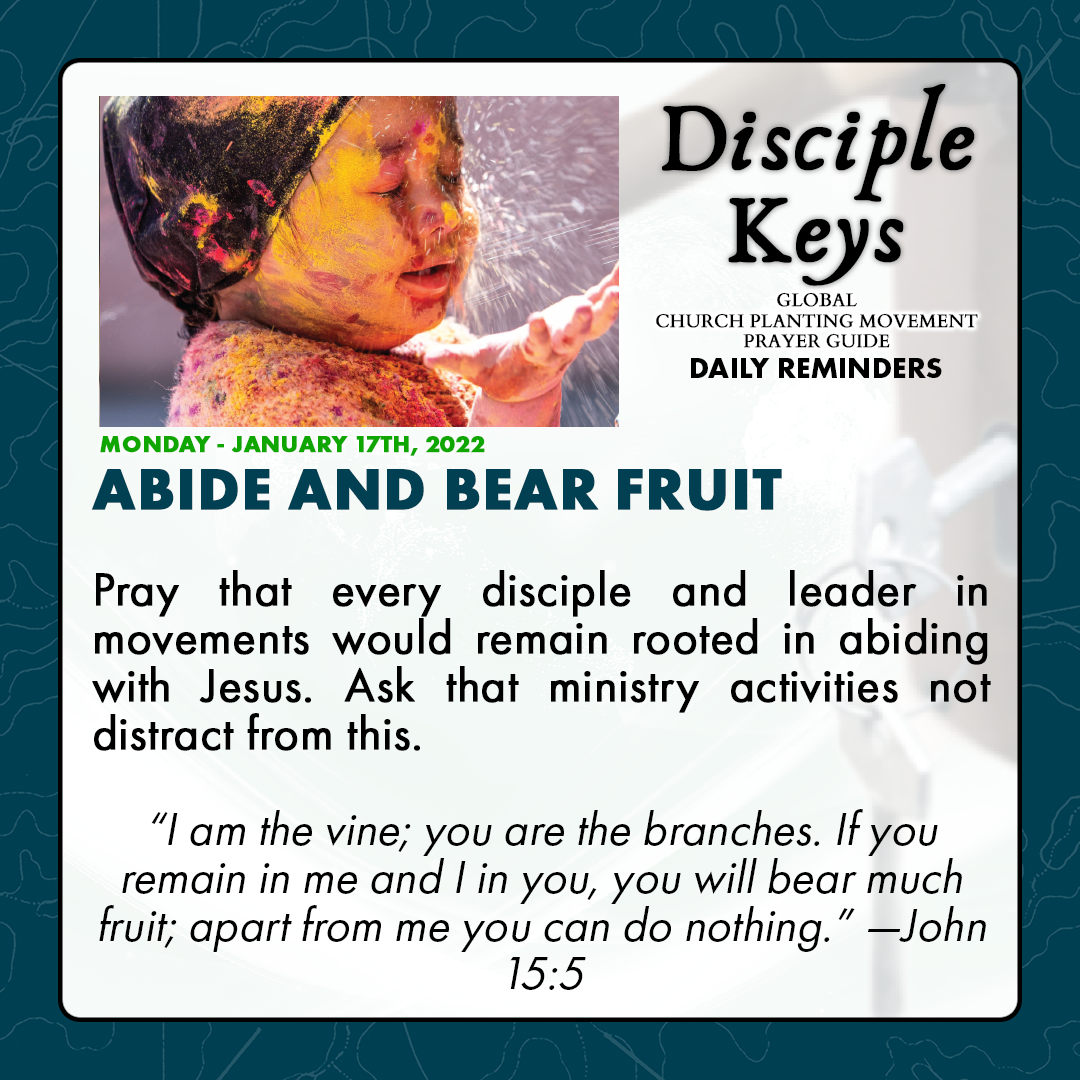 This week's movement principle is to: Abide and Bear Fruit. What does it mean to abide? Abide is defined as to live or to dwell in something. When we become believers in Jesus, His blood covers us and gives us total access to abide in Him. We can live and dwell in His presence every single moment of the rest of our lives. We as believers can do nothing apart from God. We do not have the power or the ability to do anything without the Holy Spirit enabling us to do it. This is one of Jesus' primary teachings throughout the New Testament through both His living example and through His words.
Jesus said in John 5:19: "I tell you the truth, the Son can do nothing by himself; he can do only what he sees his Father doing, because whatever the Father does the Son also does." Jesus lived His whole life abiding in the Father. So, as we pursue movements, it is vital that we abide with and live in Jesus daily, moment by moment. We can do this through prayer and through the reading of the Word of God. As we learn and grow in our faith, we will more and more abide in the presence of God and, from that place, we will bear fruit in every area of our lives.
Disciple's Prayer:
"Father, today I ask for help to be more and more like you. Ground me in your love and on the rock of my salvation. Keep be connected to Jesus so that I can show your love to the world around me."
The FREE PDF is available for download in English, Spanish, Russian, German, Tagalog, Mandarin (Simplified and Traditional), Portuguese, and Bahasa. Thai is now available for download!