"Show yourself in all respects to be a model of good works, and in your teaching show integrity, dignity, and sound speech that cannot be condemned, so that an opponent may be put to shame, having nothing evil to say about us."

Titus 2:7-8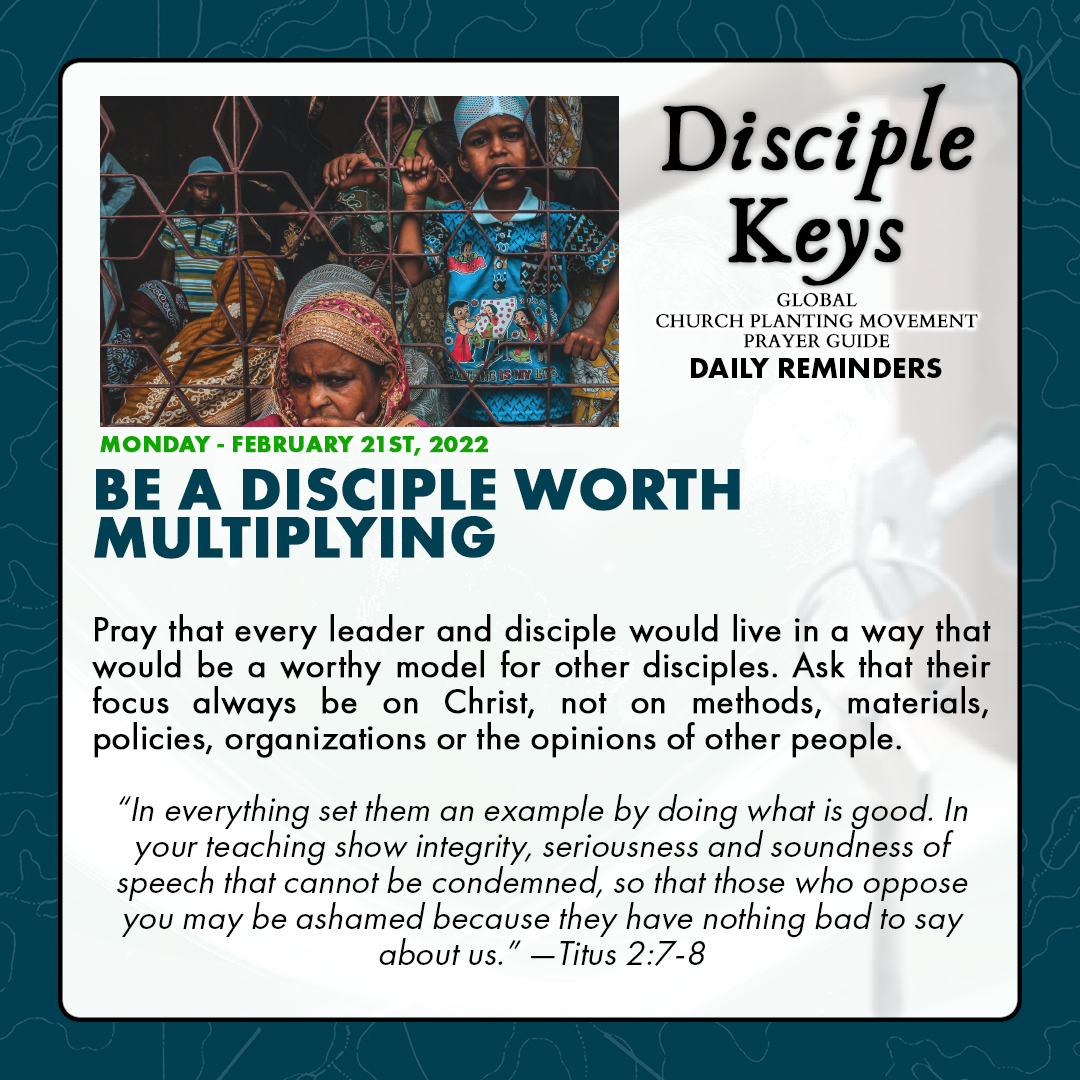 This week's movement principle is: Be a Disciple Worth Multiplying. As you live your life at home, at work, or in ministry, people will watch you, they will listen to you, and they will emulate what you say and what you do. In Titus 2:7-8, we are commanded that in everything we do we are to set an example by doing what is good.
In our teaching, we should show integrity, seriousness, and soundness of speech that cannot be condemned. In doing this, those who oppose us may be ashamed because they have nothing bad to say about us."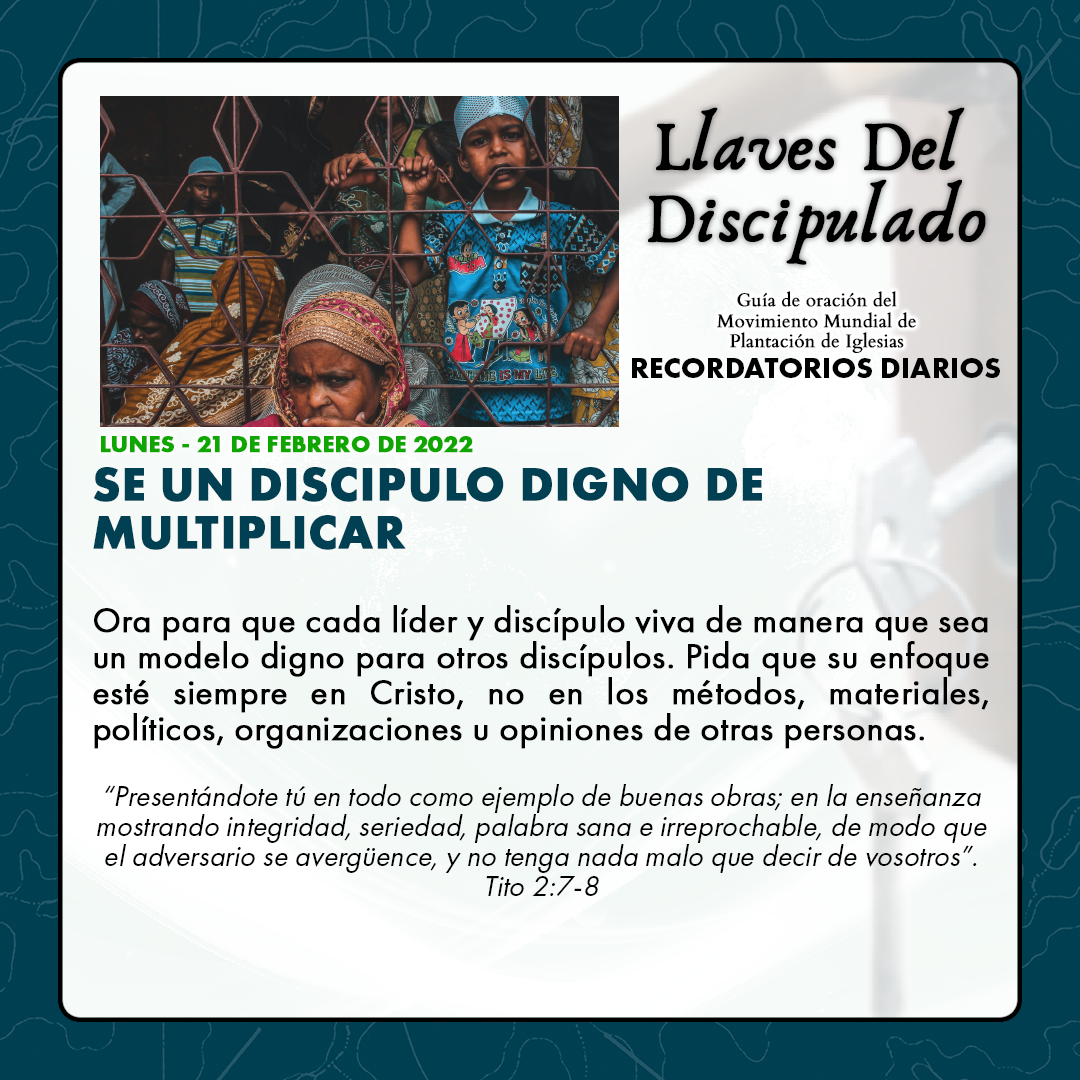 This week, ask God to teach you how to live a life that is worth multiplying. Ask God to make you more and more like Jesus every day. Ask God to cause leaders and disciples around the world working in movements to live a life worthy of multiplication. Ask the Holy Spirit to teach you what it means to be like Jesus in word and deed. Ask God to grow in you His new life and to teach you how to live each and every day.
Listen to the companion Podcast here.
The FREE PDF is available for download in English, Spanish, Russian, German, Tagalog, Mandarin (Simplified and Traditional), Portuguese, Indonesian, Bengali, and Thai. More languages coming soon. If you would like to help with the translation of Disciple Keys into a new language, please email disciplekeys@gmail.com.