"Be therefore imitators of God, as beloved children. 2Walk in love, even as Christ also loved you, and gave himself up for us, an offering and a sacrifice to God for a sweet-smelling fragrance."

Ephesians 5:1
Is the sole desire of your heart is to be like Jesus Christ? In the most simple way, you can model Jesus by reading the Word daily and storing up in your heart His life, death, and resurrection. Reading the Word is the primary way we behold Him and thus, grow more like Him. This doesn't happen instantly but happens over time. Consider the word: devotional. This is a devotional you are reading now. What is its purpose? Its purpose is to help you gaze more closely at Jesus every single day and so become more and more like Him. Imitate God. Walk in sacrificial love. Others will in turn imitate you.
Disciple's Prayer for Today:
"Father, I choose to wait on you today. I choose, as an act of my will to focus on the things above and not below. Teach me the deep truths of the gospel so that I can accurately imitate You to others. Send me out with boldness to the world and give me grace as I go. Allow me to shine brighter and brighter each day reproducing others who are like You as well."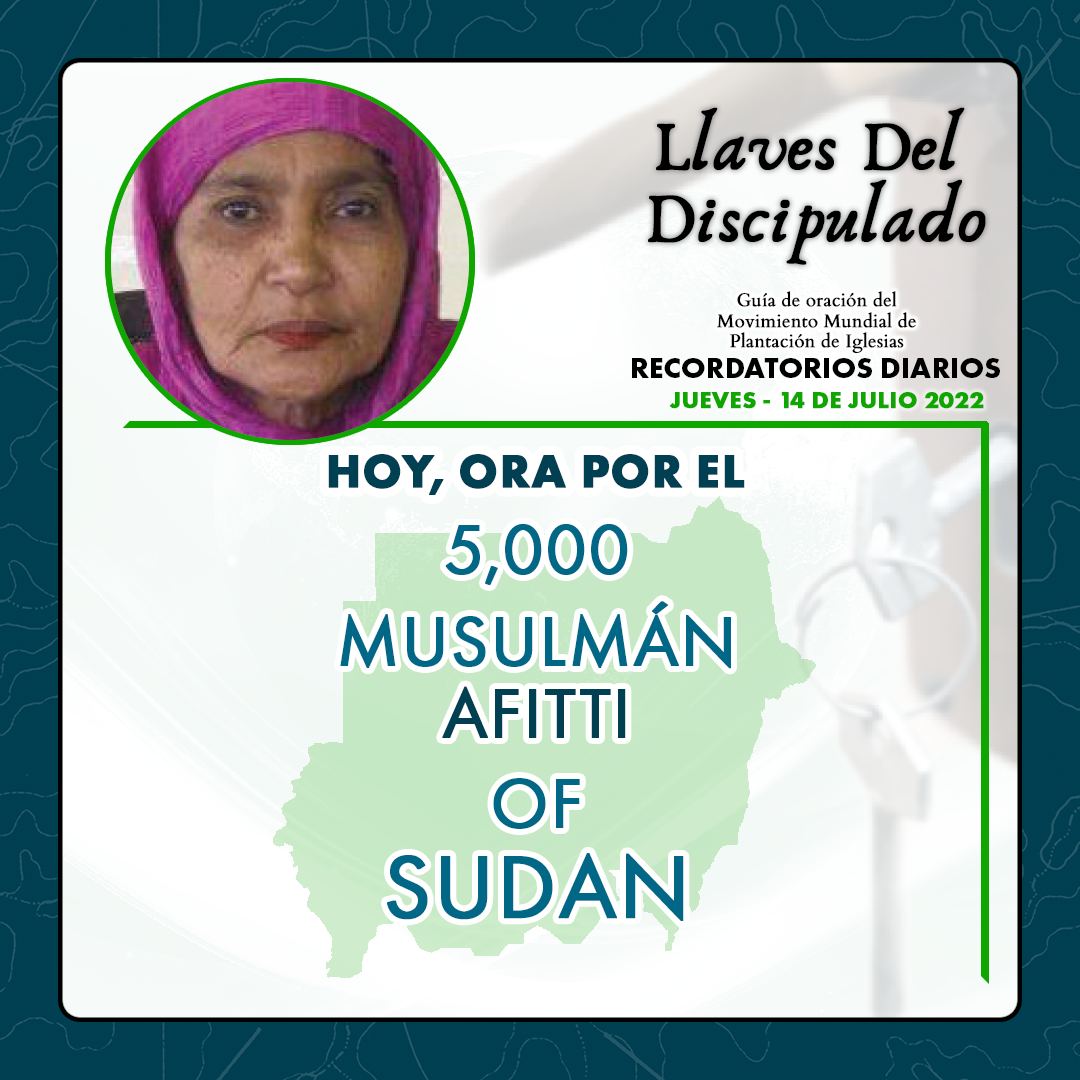 Prayer for the Unreached of the Day:
"Father, I stand in the gap for the 5,000 Muslim Afitti peoples of Sudan today and ask that You would raise up men and women to work among these people. Send Your Holy Spirit in power to move on the hearts and minds of these people trapped in darkness. May these laborers imitate You well so that many in turn are born just like You! As they love sacrificially, grow Your family among the Afitti and beyond for Your glory."
Learn more about the today's unreached people group by clicking the link provided in the Free Disciple Keys PDF.
Listen to the companion Podcast now available on Anchor, Spotify, Apple, and Google.
The FREE PDF is available for download in English, Spanish, Russian, German, Tagalog, Mandarin (Simplified and Traditional), Portuguese, Bahasa, Bengali, and Thai. More languages coming soon. If you would like to help with the translation of Disciple Keys into a new language, please email disciplekeys@gmail.com.