"For in Christ all the fullness of the Deity lives in bodily form, and in Christ you have been brought to fullness. He is the head over every power and authority."

Colossians 2:9-10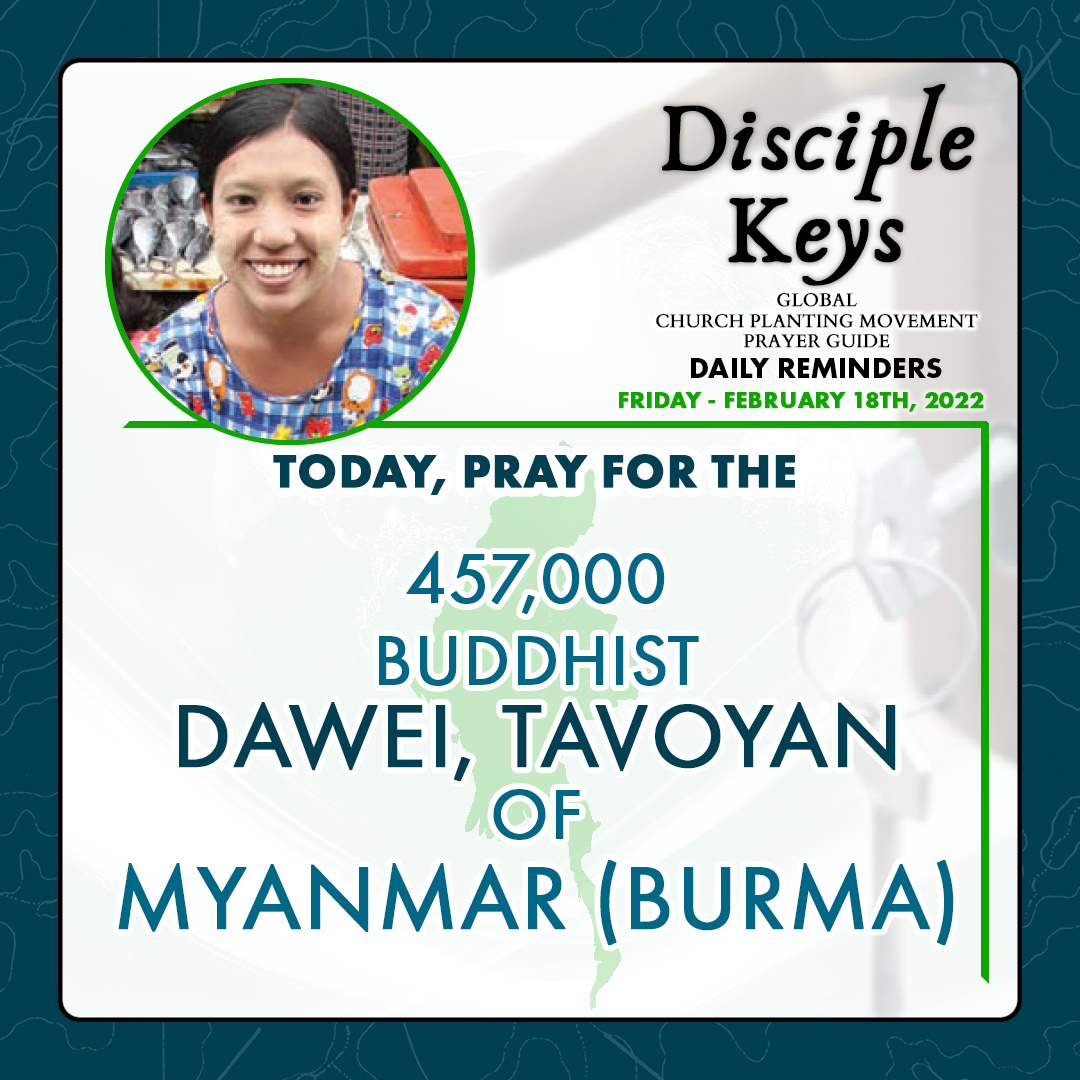 We the redeemed are hidden with Christ in His death and we are raised again by His resurrection. And IN Christ we HAVE BEEN (past tense, accomplished, finished, done, settled, unchangeable) brought to fullness. We are found inside of Christ, we are made of the same stuff He is. His life is our life. Our life is His life. His ways show us the way. We live out His truths and we live His new life. He is LORD of all, of every power and authority on this earth and in heaven. Meditate on today's verse and let the Holy Spirit show you the emense riches of these truths.
Disciple's Prayer for Today:
"Father, Hide me away with Christ. Let me die to this world and be ressurrected into the life of Jesus. Remove the taste of sin from my lips and let me have the desire for the pure things of You. Give me a love of your ways and your Word."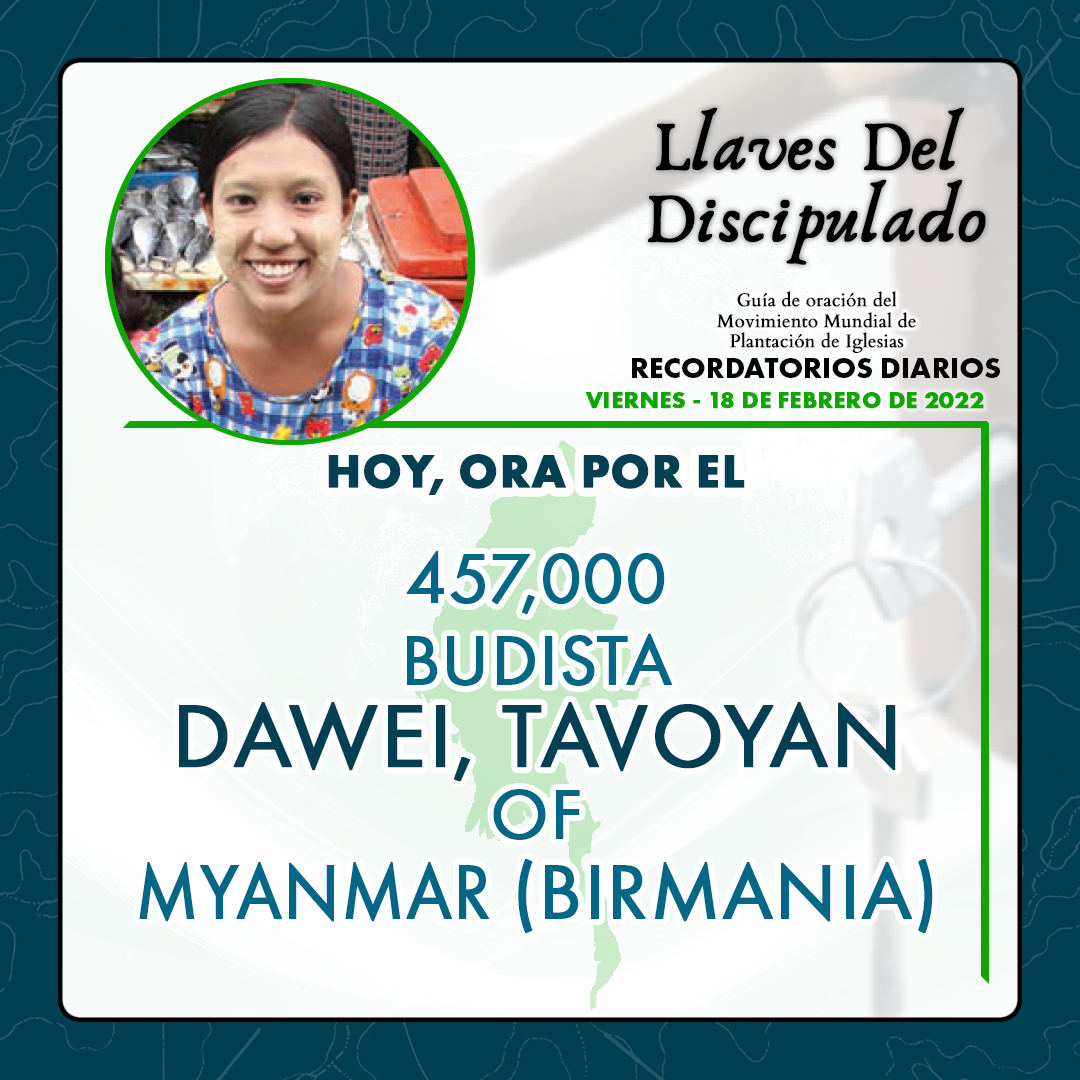 Prayer for the Unreached of the Day:
"Father, I come as your child and lift up the 457,000 Buddhist Tavoyan Dawei peoples of Myanmar (Burma). I stand in the gap for them. I come boldly asking you to open their eyes and hearts to the truths of who you are and what you did for them. Bring salvation to your creations. May Your Word be sown lavishly among them that it might bear fruit for Your glory."
Learn more about the today's unreached people group by clicking the link provided in the Free Disciple Keys PDF.
Listen to the companion Podcast now available on Anchor, Spotify, Apple, and Google.
The FREE PDF is available for download in English, Spanish, Russian, German, Tagalog, Mandarin (Simplified and Traditional), Portuguese, Bahasa, Bengali, and Thai. More languages coming soon. If you would like to help with the translation of Disciple Keys into a new language, please email disciplekeys@gmail.com.