"Follow God's example, therefore, as dearly loved children."

Ephesians 5:1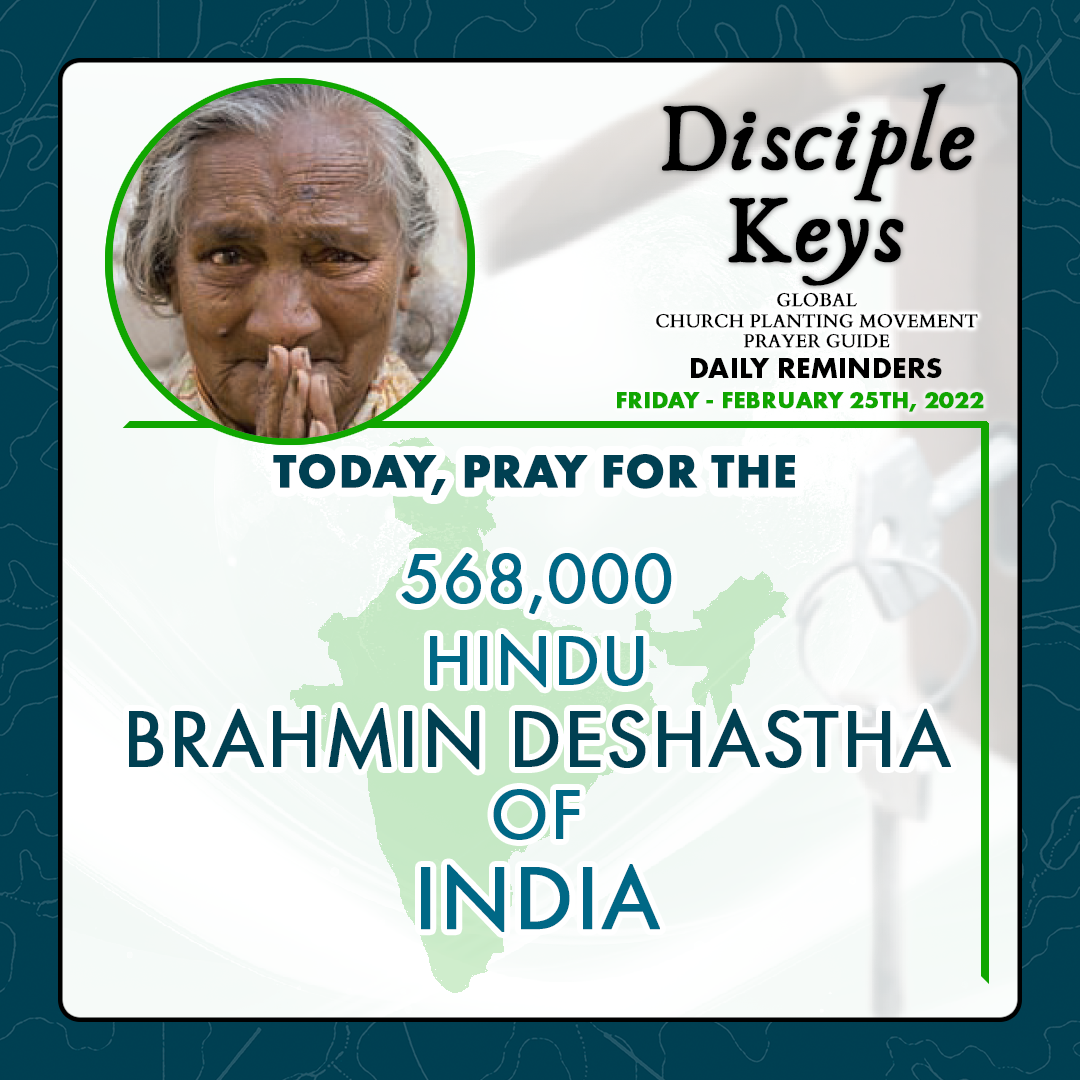 Examples are powerful; more often than not we learn most things by example. We watch what others do and we emulate those things ourselves. It is how we learn growing up. Let us follow Jesus's way of doing things, His way of thinking, His way of trusting His Father, and His way of loving the world around us. We are God's very beloved children, so follow hard after the example He sets for us today. Be His kids not only in word but in action and in every single part of our lives.
Disciple's Prayer for Today:
"Father, I want to follow your example. I want to walk in your ways and speak your words. I want the world to see you in me every moment of the rest of my life. Remove anything in me that is not of you. Fill me completely with all the good things you have for me."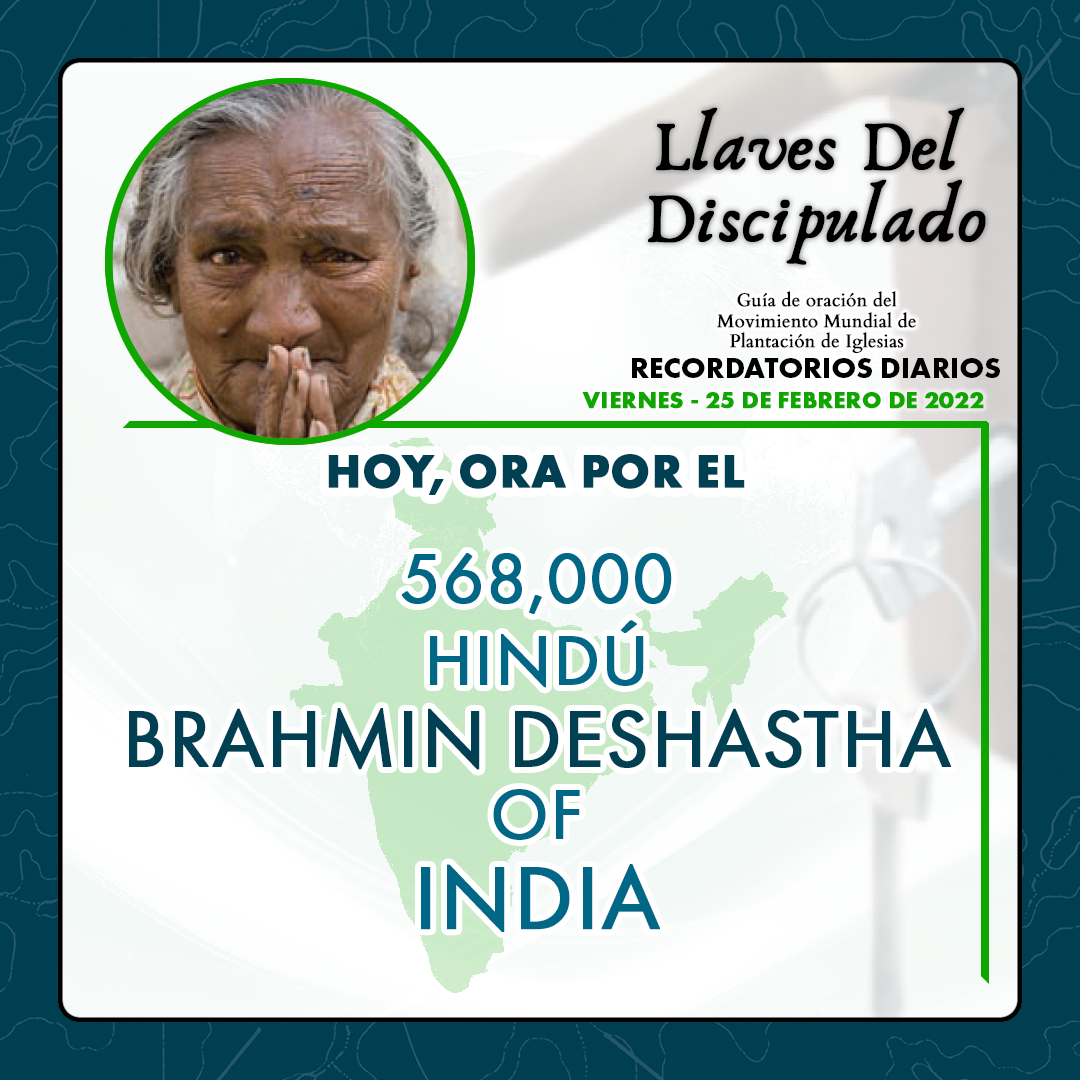 Prayer for the Unreached of the Day:
"Father, I ask that you would heal the broken hearts of the 568,000 Hindu Brahmin Deshastha peoples of India today. Go deep to the dark places that keep them bound and set these captives free. Unlock the chains, open the doors, and let them come out into your wide open spaces of salvation. Let them discover that they are your dearly loved children."
Learn more about the today's unreached people group by clicking the link provided in the Free Disciple Keys PDF.
Listen to the companion Podcast now available on Anchor, Spotify, Apple, and Google.
The FREE PDF is available for download in English, Spanish, Russian, German, Tagalog, Mandarin (Simplified and Traditional), Portuguese, Bahasa, Bengali, and Thai. More languages coming soon. If you would like to help with the translation of Disciple Keys into a new language, please email disciplekeys@gmail.com.