"As long as it is day, we must do the works of Him who sent me. Night is coming, when no one can work."

John 9:4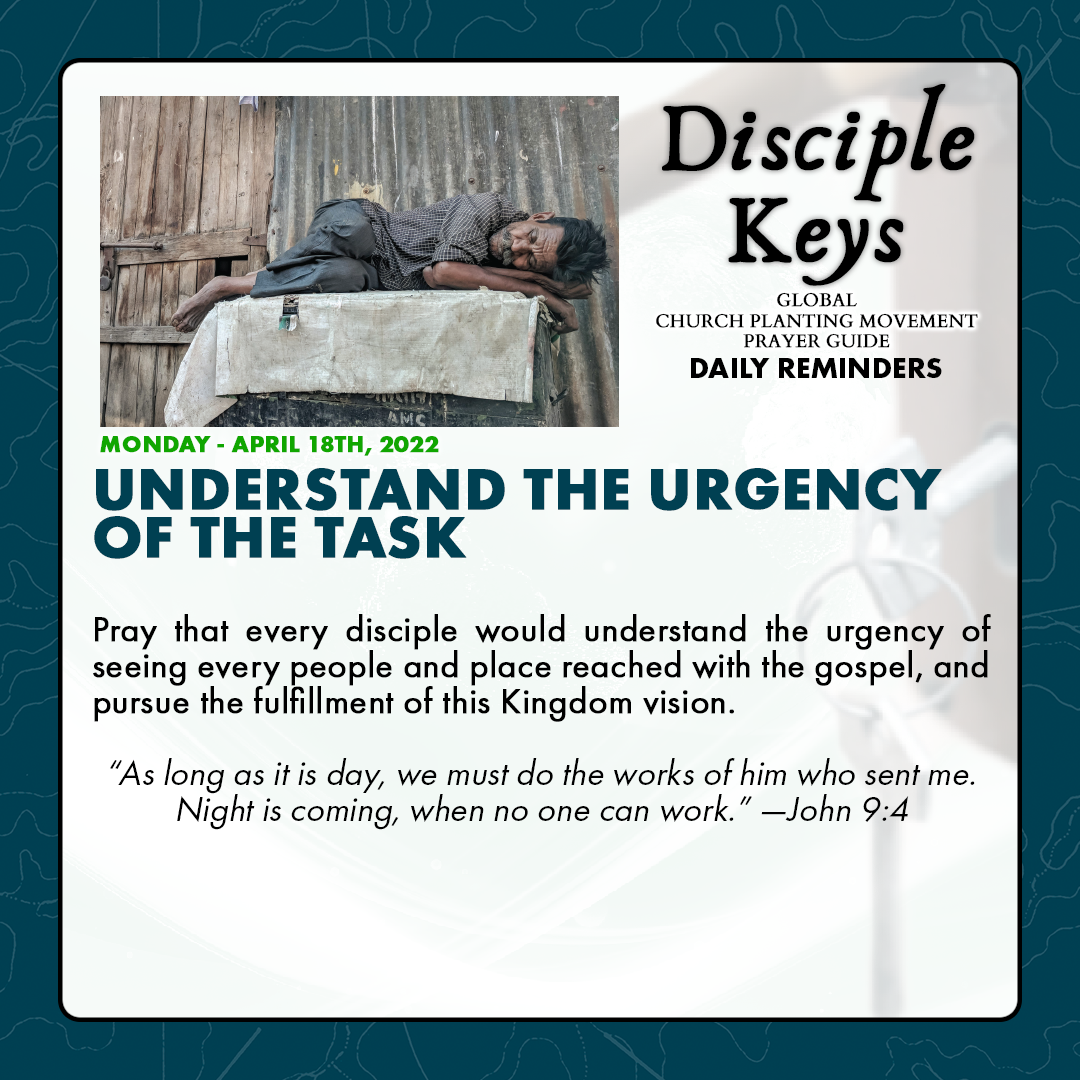 This week's Church Planting Movement principal is: Understand the Urgency of the Task. In John 9:4 Jesus says, "As long as it is day, we must do the works of Him who sent me. Night is coming, when no one can work." Day is full of light with the ability to see; whereas night is full of darkness during which no one can see to work. We have one life to live with a certain number of years to do the work which God has assigned us. This week, think about what it means to set aside everything that hinders you and to run the race you've been given with all your might. What things in your life are temporal, bound in time, and not eternally significant? And what things in your life are eternal, lasting forever, and are eternally significant? These eternal things are the treasures we are to truly store up. Good things can be the enemy of the best things. We can fill our time so full that we do not properly tend to the most important things well. Pray every disciple operates with the urgency of seeing every people and every place reached with the gospel; pursue the fulfillment of this Kingdom vision. Ask God to shine His bright light into the things of your life and show you the value of the things you do. Let Him rearrange your heart and priorities. Ask Him to fill your life with His eternal purposes.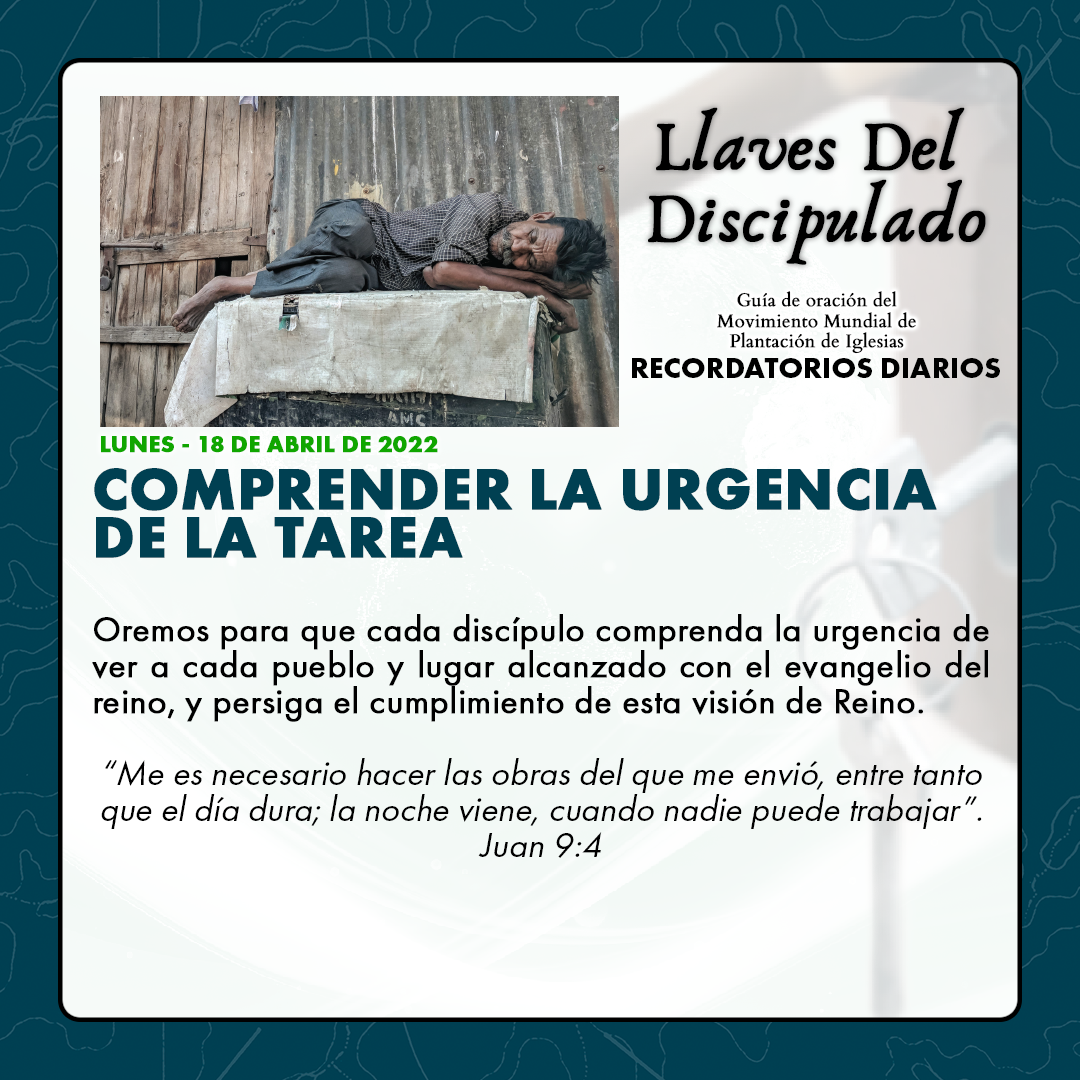 Ask God this week to give everyone involved in church planting movements a sense of their connectedness to the family of Christ as children of God. Practice listening to Holy Spirit daily for where He is sending you to prepare His way.
Listen to the companion Podcast here.
The FREE PDF is available for download in English, Spanish, Russian, German, Tagalog, Mandarin (Simplified and Traditional), Portuguese, Indonesian, Bengali, and Thai. More languages coming soon. If you would like to help with the translation of Disciple Keys into a new language, please email disciplekeys@gmail.com.