"He put a new song in my mouth, a hymn of praise to our God. Many will see and fear the Lord and put their trust in him."

Psalm 40:3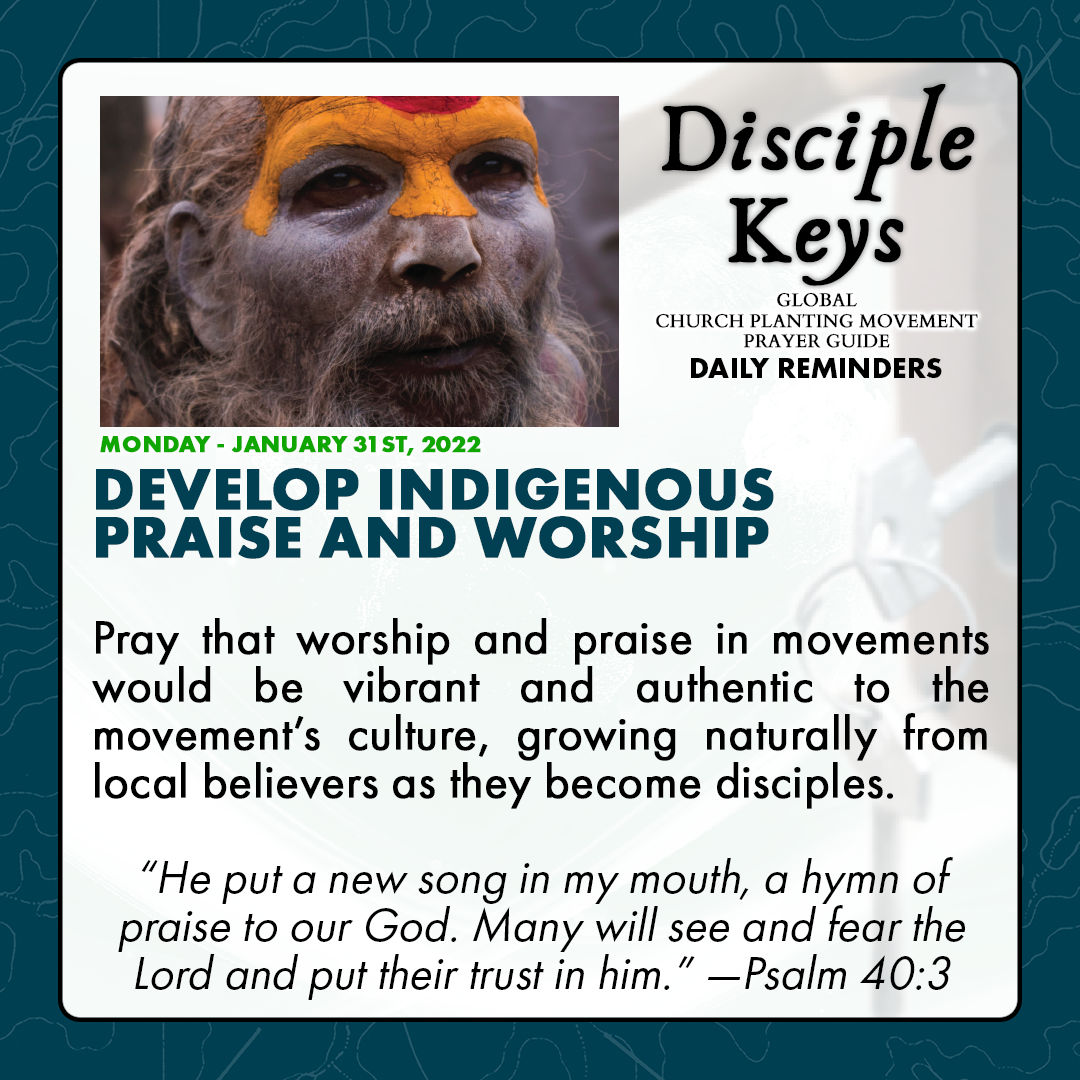 This week's movement principle is: Develop Indigenous Praise and Worship. An important principle of church planting movements is igniting and passing on a passion for worshiping God and talking to God in prayer. As you and others seek to plant house churches around the world and ignite movements, worship becomes a vital key to seeing breakthroughs in all that you do. Worship sustains every believer as they face trials and temptations. The Holy Spirit dwells in us and the Lord promises to dwell in and inhabit the praises of his people.

A personal passion for worshiping the Lord is a key ingredient in both praying for and beginning new movements at home and around the globe. It is important to understand that the very act of preaching the gospel is a form of worship to the Lord.

This week as you pray, focus on asking God to ignite a passion for worship and prayer among the people where church planting movements are happening. Ask God to open your eyes to the importance of worship as a follower of Jesus Christ. Ask God to put a deep understanding in your heart of worshiping him and what it does both in your personal life and through you around the globe.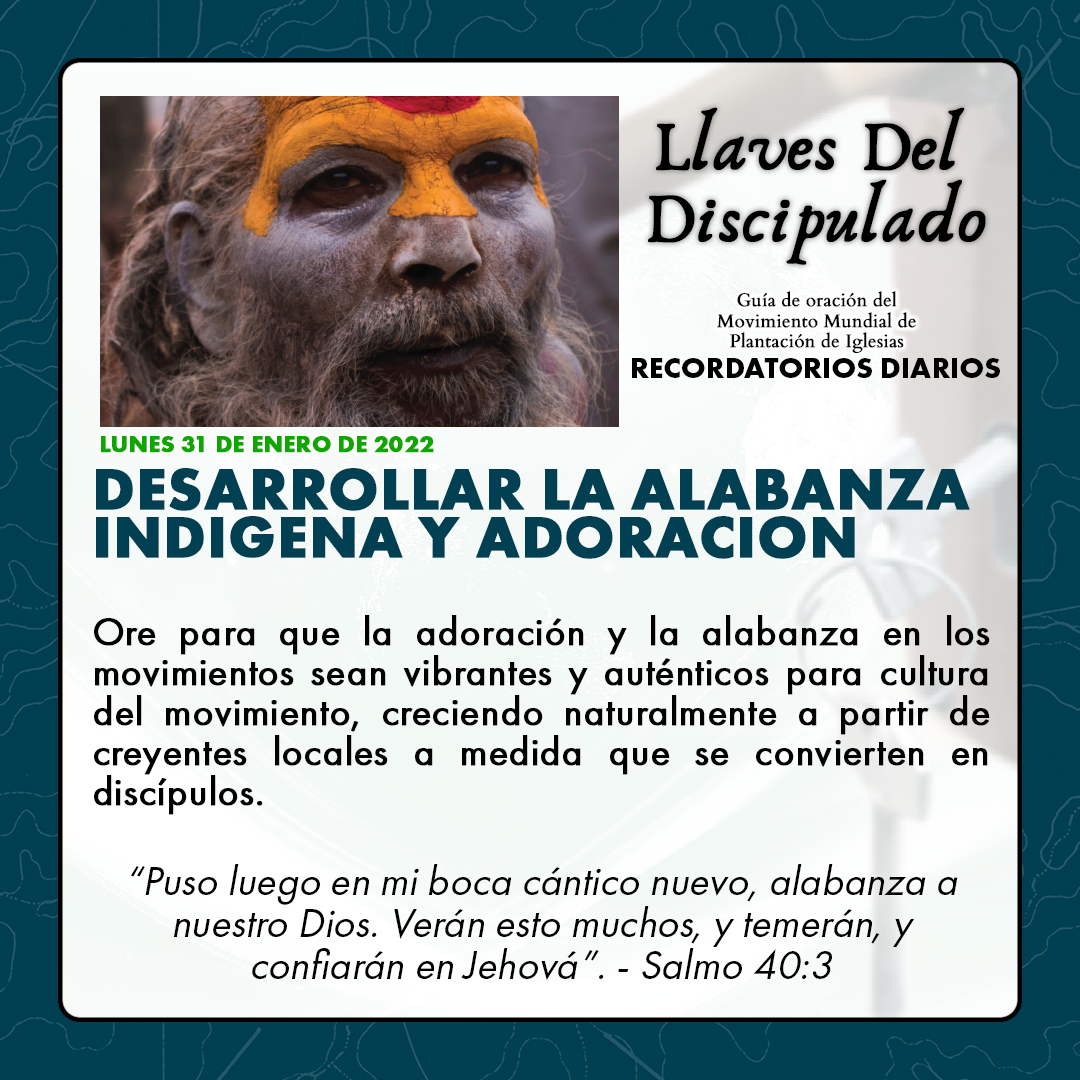 Resources:
The FREE PDF is available for download in English, Spanish, Russian, German, Tagalog, Mandarin (Simplified and Traditional), Portuguese, Indonesian, Bengali, and Thai. More languages coming soon. If you would like to help with the translation of Disciple Keys into a new language, please email disciplekeys@gmail.com.