"But Peter and John answered them, Whether it is right in the sight of God to listen to you rather than to God, you must judge, for we cannot but speak of what we have seen and heard."

Acts 4:19-20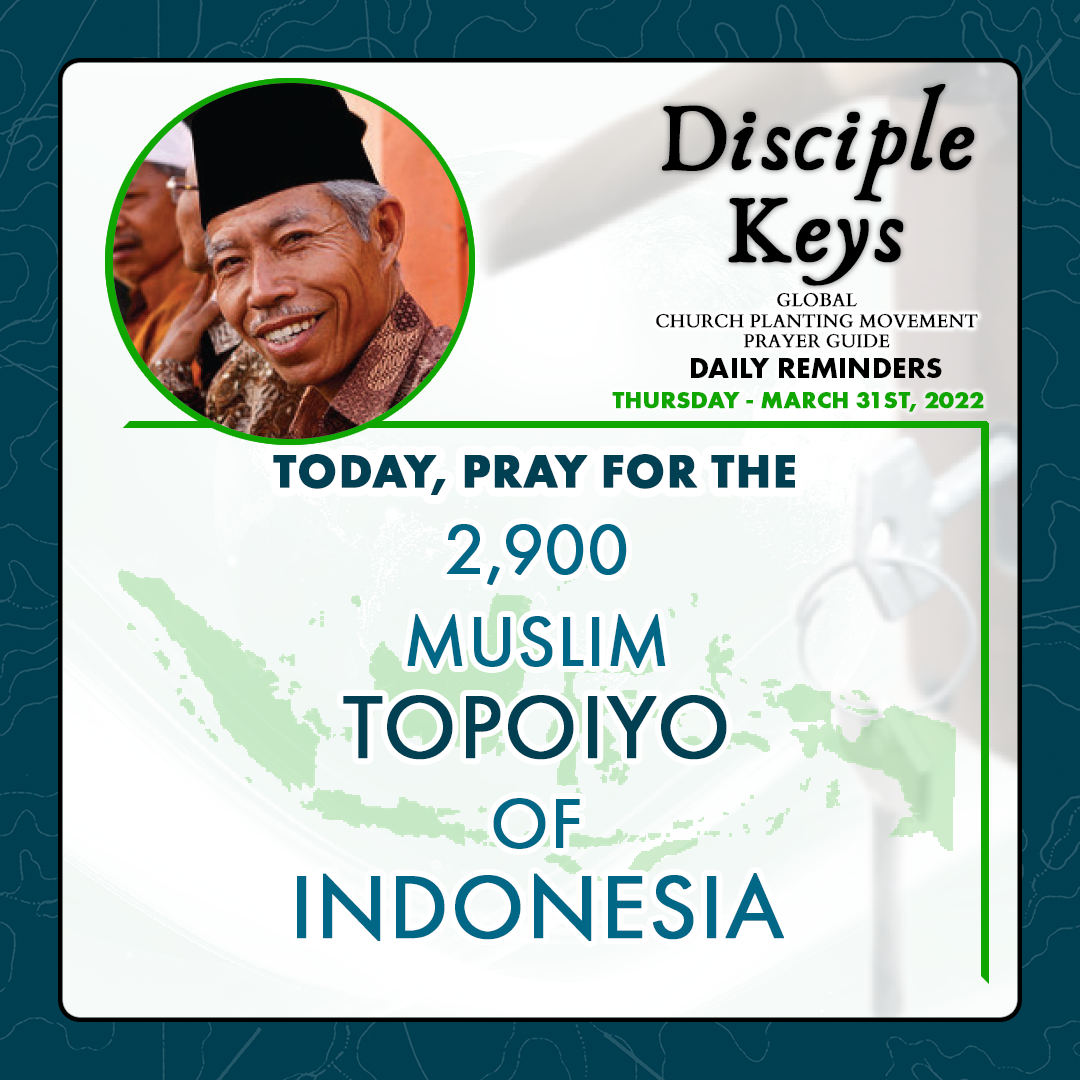 Today's verse is an amazing example of choosing to obey God rather than to please men. When you go out among your own people, do you seek the lost or are you more afraid of man than God? Ask God today to fill you and all He sends out with His boldness to share the gospel of Jesus Christ. Purpose in your heart to take a stand and choose to obey God rather than man through His strength.
Disciple's Prayer for Today:
"Father, Jesus said His bread was to do Your will. I want to have my bread be doing your will for me. I want the life-giving and life-sustaining food that comes from obeying you to sustain me all the rest of my days. I want to have no fear of what man can do to me but I want to be determined to obey your Word and the things you call me to. Send out more than enough laborers with this attitude today."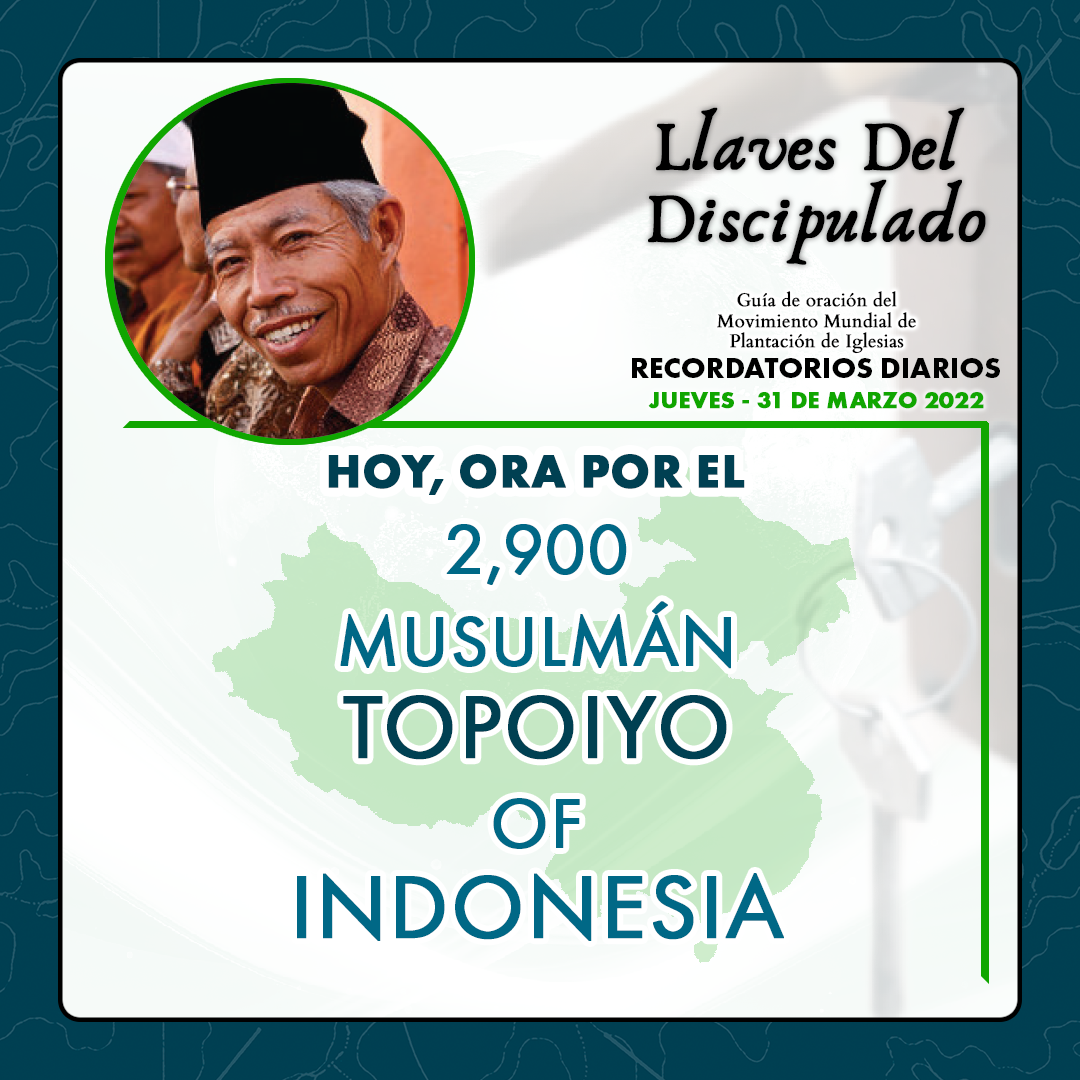 Prayer for the Unreached of the Day:
"Father, I lift up the 2,900 Muslim Topoiyo of Indonesia. God, You know what they need and only you can open their hearts to hear your call for salvation. I stand in the gap for these people and ask You to send witnesses from around the world to bring the gospel to these people you love so much. Send out bold laborers into this ripe harvest field."
Learn more about the today's unreached people group by clicking the link provided in the Free Disciple Keys PDF.
Listen to the companion Podcast now available on Anchor, Spotify, Apple, and Google.
The FREE PDF is available for download in English, Spanish, Russian, German, Tagalog, Mandarin (Simplified and Traditional), Portuguese, Bahasa, Bengali, and Thai. More languages coming soon. If you would like to help with the translation of Disciple Keys into a new language, please email disciplekeys@gmail.com.